OVERVIEW OF SEPARATE MAINTENANCE
Legal separation appeals to couples who don't want to divorce, but who will live separately and want matters such as child support, child custody and property division clarified legally. The formalized separation typically applies to couples who foresee permanent separation, rather than a temporary trial separation.
Common reasons a couple might wish to separate, rather than divorce, include:
• Keeping health benefits or other insurance coverage.
• Maintaining federal survivor, social security or military benefits
• Filing joint tax returns.
• Religious reasons.
• Possible reconciliation.
Additionally, couples can reap the benefits of legal clarity similar to divorce orders. Property rights between the two parties are divvied up, as are child custody, child support and spousal support rights and obligations. While couples can simply agree to such matters without court involvement, obtaining a court approved separation makes it easier to enforce these rights in case disputes arise.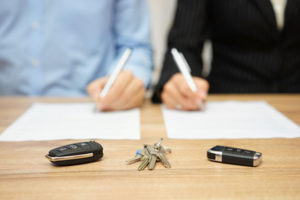 Grounds for legal separation typically mirror state grounds for divorce and can include the following: incompatibility, abandonment, adultery and cruelty. Just as in a divorce, the child custody, child support, and spousal support conditions can only be modified with court approval.
Legal Separation vs. Divorce
A court approved separation doesn't end a marriage. Though rights and obligations of each side are clarified under the separation order, the marriage still legally exists. For this reason, people who separate legally may not marry a new spouse without breaking bigamy laws.
An advantage is that couples can easily return to life together should they decide to reconcile. Unlike a divorced couple, a couple who have formalized their separation and wants to get back together doesn't need to get married again. Rather, they simply need to submit a request to resume the marriage to the court. On the other hand, should a couple decide to permanently end the marriage, a legal separation order greatly simplifies the divorce process.
Pre-Marital Agreement
If a Pre-Marital Agreement is enforce, the court may not issue an order for support or property division if the pre-marital agreement is deemed valid.
If the agreement states that the couple have waived their right to spousal support upon a divorce, the court may not order spousal support in any final decree.
 Modifications
A "Decree of Separate Maintenance" can be modified by petitioning the court. Reasons for 'modification' can include one spouse's failure to afford child support payments or alimony payments. Past due support payments would NOT apply, only to support payments not yet accrued.
If you're considering filing for a Legal Separation…We Can Help!
DISCLAIMER
Nevada Legal Forms Inc. (dba Nevada Legal Forms & Services) is a document filing service and CANNOT provide you with legal, tax or financial advice. NEVADA LEGAL FORMS & SERVICES IS NOT A LAW OFFICE AND IS PROHIBITED FROM PROVIDING LEGAL ADVICE OR LEGAL REPRESENTATION TO ANY PERSON. We are not your attorney, nor are we your accountant, nor are we a substitute for an attorney or an accountant, or any other professional service provider. Nevada Legal Forms & Services puts forth its best efforts to provide you with accurate and timely information. This information is NOT GUARANTEED to be accurate and should NOT be relied upon for purposes of making decisions that could have a financial or legal impact upon you. As such, the information provided herein is to be solely used as an educational resource and we strongly recommend you to seek the advice of an attorney or tax advisor should you need specific legal or tax advice.