OVERVIEW OF TERMINATING A DOMESTIC PARTNERSHIP
A domestic partnership is a legally recognized relationship where two people have chosen to share each other's lives in a committed relationship.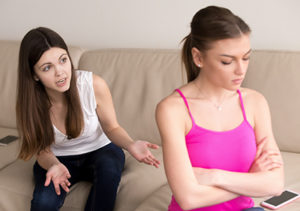 A domestic partnership is not a marriage. However, registered domestic partners have the same rights, protections, benefits, and responsibilities to one another as spouses. This means they have the same rights as spouses regarding their property and debts and also regarding any children that they have together.
How to Terminate a Domestic Partnership
If two people are registered domestic partners and want to terminate the partnership, they must file papers to legally end the partnership. This can be done in one of two ways:
1st Option: File a Termination of Partnership to the Nevada Secretary of State if:
1. The parties have been registered as partners in Nevada for five (5) years or less;
2. The parties do not have any minor children or have executed an agreement for child custody and support;
3. The parties have no community property or have an executed agreement as to the disposition of such property;
4. The parties waive their rights to any future support.
2nd Option: File a Petition in family court as if it were a divorce.
If the domestic partnership was entered into more than 5 years ago, or the partners cannot agree on how to settle the issues concerning children, property, debts, etc., they must file a case to terminate the partnership with family court.
The court process and issues involved in a domestic partnership termination are generally very similar to divorces.
If you're considering filing a Termination of Domestic Partnership…We Can Help!
DISCLAIMER
Nevada Legal Forms Inc. (dba Nevada Legal Forms & Services) is a document filing service and CANNOT provide you with legal, tax or financial advice. NEVADA LEGAL FORMS & SERVICES IS NOT A LAW OFFICE AND IS PROHIBITED FROM PROVIDING LEGAL ADVICE OR LEGAL REPRESENTATION TO ANY PERSON. We are not your attorney, nor are we your accountant, nor are we a substitute for an attorney or an accountant, or any other professional service provider. Nevada Legal Forms & Services puts forth its best efforts to provide you with accurate and timely information. This information is NOT GUARANTEED to be accurate and should NOT be relied upon for purposes of making decisions that could have a financial or legal impact upon you. As such, the information provided herein is to be solely used as an educational resource and we strongly recommend you to seek the advice of an attorney or tax advisor should you need specific legal or tax advice.